Venue
Conference Venue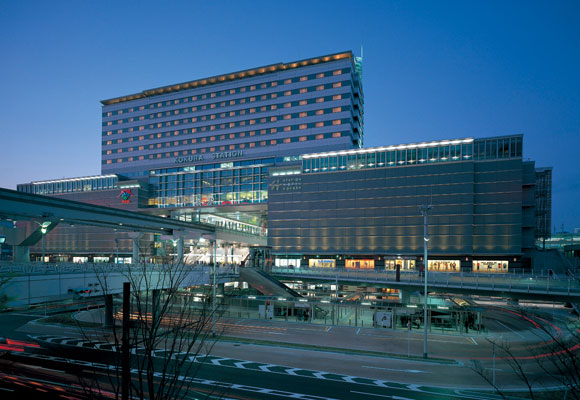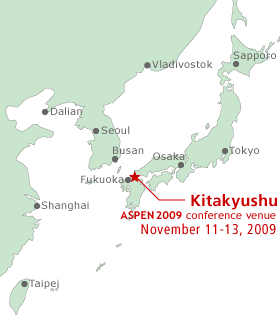 The ASPEN 2009 conference venue Kitakyushu is an international city with a population of one million, located in Kyushu Island, which is the westernmost island of the four major islands that constitute Japan.
Historically, Kitakyushu has been one of the major industrial zones that contributed to modern industrialization of Japan. Now Kitakyushu zone hosts several new automobile manufacturing plants along with hi-tech electronics and biotechnology companies.
Access to Conference Site
Station Hotel Kokura, the ASPEN 2009 conference site is located on the top of Kokura Station Building. Kokura is the gateway of Kitakyushu, where all transportation such as Shinkansen (bullet train), JR local train, monorail, bus and taxi are accessible.
1min. walk from JR Kokura Station
25min. from Kitakyushu Airport by taxi
Travel Information for ASPEN2009
NEW (Oct.31)
via Fukuoka International Airport [PDF/171KB]
via Hakata Port (ferry terminal) [PDF/165KB]
via Shimonoseki Port (ferry terminal) [PDF/355KB]
Useful Links
Route planner:
General information about Kitakyushu:
(Last updated: Oct 31, 2009)